Tell Your Senators: Support Emergency Transit Funding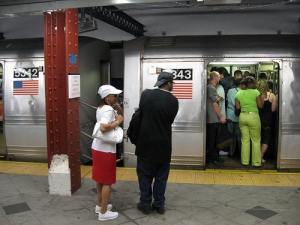 A new bill called the Public Transportation Preservation Act of 2010 (S. 3412) was just introduced in the Senate. It contains $2 billion in grants for transit agencies across the US for preserving service – and it couldn't come at a better time.
The hard work of our partners and activists like you led to the introduction of this bill, and now it's up to us to ensure that it gets passed!
Fill out the form below to tell your senators to support this important bill, and keep America's transit systems running.