Putting more transportation dollars in the hands of local communities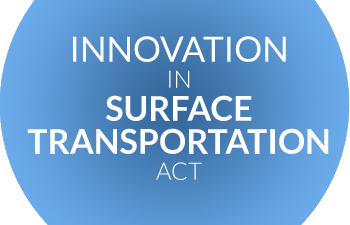 Thanks to the leadership and bravery of a bipartisan group of Senators, there's a terrific bill that would change the game and bring more transportation dollars – and control over them – down to the local level where they are needed most. Senators Booker (D-NJ), Wicker (R-MS), and Begich (D-AK), Casey (D-PA), and Cochran (R-MS) are introducing the Senate companion to a House bill after hearing from mayors and other local officials in their states about how important access to these dollars are for their communities' growth and prosperity.
The Innovation in Surface Transportation Act establishes a modest set-aside for merit-based grants to local communities, to help them realize homegrown visions for economic success and improved quality of life. Grants would be awarded by a panel of representatives from local and state jurisdictions, ensuring that funds go to well-conceived projects with strong local support and potential for high return on investment.
Please, send a message to your Senators urging them to support this bill today with the forms below.
For more information on this bill, read our short post summarizing it.