House ignores broad opposition, decimates public transit anyway — oppose HR 7!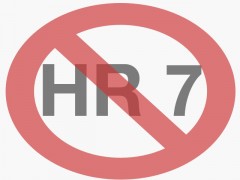 The House transportation bill would eliminate dedicated funding for public transportation and the tiny amount of funding that helps make dangerous streets and roads safer for children and others on foot or bike.
And it does not go far enough to fix our bridges and roads or provide people more options for getting around.
Send a message to your representative with the form below and urge them to vote "NO" on H.R. 7.