Demand full pardon for Raquel Nelson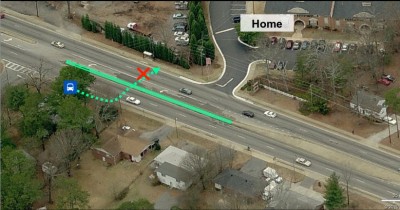 Raquel Nelson was charged with vehicular homicide when her son was killed by a hit-and-run driver while crossing the street from a bus stop to her apartment complex. A jury convicted her and the judge gave her a light sentence this week, but we think she should have never been charged. She has the option of a new trial, but it could all go away if the prosecutor refuses to try her again or she is pardoned of the initial conviction.
We're partnering with other organizations and concerned individuals to gather as many signatures as possible on a petition demanding she be cleared of all charges. All the signatures will be delivered together to officials in Georgia.
Raquel Nelson deserves her complete and unconditional freedom. Please pardon her of the initial conviction or refuse to try her again in a new trial.

She was convicted of vehicular manslaughter when her son was killed while crossing the street for doing what almost any pedestrian would do: using the closest reasonable path across a street. Cobb County Transit placed a bus stop directly across from her apartment complex on Austell Road, and other residents of the complex regularly cross the street from the stop to their homes rather than walk more than a half mile out of their way to the nearest marked crosswalk.

We should not be treating the people who walk as second-class citizens, forcing them to walk 20 minutes out of their way just to safely cross a street near their house or the store.

Raquel Nelson's son is dead. Don't punish her anymore. Clear her of all charges and proclaim her innocence. Help decriminalize the simple act of walking.